By extending product lifecycles, digitalizing services, and managing product carbon emissions, we support our customers across international markets in creating unique circular solutions and customer experiences with reduced complexity and cost.
Unique Digital Platform for Hardware Lifecycle Management
What makes B2X unique as a solution partner is that with us, you get access to a specialized digital platform for post-sales services. Our unparalleled platform is holistically designed, globally scalable, quick to implement, and provides access to one of the largest service fulfillment networks in the world.
Worldwide Service Partner Fulfillment Network
As experts in hardware lifecycle management, we have established a partner fulfillment network covering all major international markets and multiple service and product categories. When partnering with B2X, you benefit from a bespoke partner network tailored to your needs. We enable quick and easy access to carefully chosen and selected service partners.
Strong Customer Base With Numerous Technology Leaders
As a B2X customer, you will be part of a global customer portfolio that includes numerous market leaders and technology innovators from various industries. With us, you can benefit from best practices in circular hardware lifecycle management, based on decades of experience in post-sales services.
Outstanding Technology
Stack
B2X is a digitally-driven lifecycle services management provider. Over the years, we have built and proven a highly specialized stack of platform technologies and digital capabilities exclusively designed for the post-sales service industry. This saves you from building your own IT platform, and you can easily connect to our platform via open connectors.
Deep Expertise in Lifecycle Management
B2X is supported by a team of over a hundred lifecycle management experts, bringing years of post-sales service expertise and a hands-on approach to every project. We understand your challenges and know how to create and manage the right solutions for you. This allows us to deliver results quickly, without a long learning curve.
Data-Driven Operations
Approach
Post-sales service operations are usually complex, and at B2X, we recognize the importance of clear and transparent data for managing operations. Our solutions are data-driven, and data and analytics are incorporated into the heart of our operations and solutions. With B2X, your service operations benefit from an intelligent and predictive approach.
The B2X Digital Platform: The Heart of All Service Processes
The B2X digital platform is our universal technology foundation. It offers a wide range of outstanding functionalities and has successfully managed some of the largest and most complex hardware lifecycle and after-sales solutions in the market. It serves as the technology backbone for our solutions, enabling you to transform your hardware lifecycle management from linear to circular.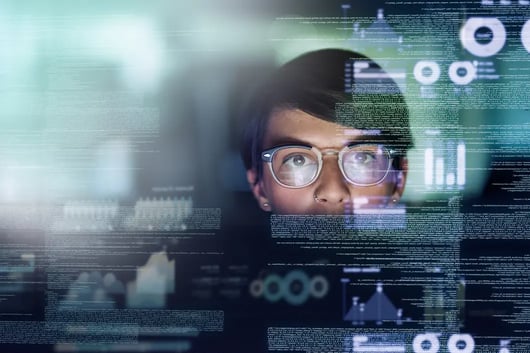 B2X Are Your Experts in Post-Sales Digitalization
Since our inception in 2008, B2X has continuously invested in operational and digital capabilities, becoming the one-stop shop for transforming hardware lifecycle management from linear to circular. Today, we are represented in 30 countries, work with over 200 service network partners, and manage over 200,000 service incidents every month across multiple products. Our solutions currently save over 20,000 tons of CO2 emissions per year through our innovative and diverse partnerships.
200.000
Hardware Service Events per Month Globally
100+
Circular Lifecycle Management Experts
200
Global Network Partners
30
Countries With B2X Presence
1.352 t
E-Waste Prevented per Year
21.170 t
CO2eq Emissions Reduced per Year
One-Stop Shop for Circular Hardware Lifecycle Management
At B2X, our mission is to help customers make their hardware lifecycle management circular and digital. We aim to transform existing linear structures into sustainable circular lifecycle management. With three solutions that can work independently or together, we make your hardware lifecycle management more circular and sustainable.